If you haven't encountered a "
Currently
" post before, it is just a fun post at the beginning of each month that serves as a way to share what is
Currently
going on in your life! You can link up and share your own "
Currently
" post by visiting the wonderful
Farley
over at
Oh' Boy 4th Grade
.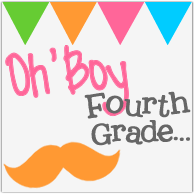 I am so excited for it to be September as I am definitely a fall-time kind of person! September is also back-to-school for us in Canada and I can't wait to be in my classroom with my students. As a new teacher, it seems like everything I have been doing has been preparing me for this moment and I can't wait for it to begin! Speaking of which, make sure you tune in tonight as I will be posting my big Classroom Reveal!!
Happy September everyone!