If you haven't encountered a "
Currently
" post before, it is just a fun post at the beginning of each month that serves as a way to share what is
Currently
going on in your life! You can link up and share your own "
Currently
" post by visiting the wonderful
Farley
over at
Oh' Boy 4th Grade
.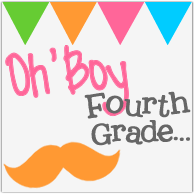 Happy

July

everyone! I have missed blogging SO much. In case you haven't noticed, my blog was seeing an increasing drop in posts throughout June... complete with a week and half absenteeism at the end of the month! This was the longest break in blogging I have taken since I began in
January of 2012 but I have a good reason, I promise.
On Saturday, June 29th, I made the plunge from "Miss L" to "Mrs. T"!! We had an amazing DIY wedding hosted at our family farm and were surrounded by an incredible group of family and friends. Needless to say, that took up a large chunk of my time and effort over the last little while (I promise I will post pictures when our photographer has them completed) but I am back in the blogging world in full force!
I am also very excited to announce that I met my goal of 300 followers by the time of my 300th post! This is officially post 301 and I am boasting 301 followers! :) Furthermore, I've jumped up past the 200,000 page view mark as well!! A lot to celebrate in this household and I am currently working on putting together a giveaway to celebrate.