If you haven't encountered a "
Currently
" post before, it is just a fun post at the beginning of each month that serves as a way to share what is
Currently
going on in your life! You can link up and share your own "
Currently
" post by visiting the wonderful
Farley
over at
Oh' Boy 4th Grade
.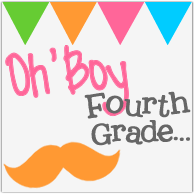 November is here and that means that it is almost time for my first parent-teacher experience as a teacher! I feel like this month will fly by with all of the new things that I have to learn, all of the things to prepare for, and all of the excited/nervous feelings I'm having. Wish me luck!