If you haven't encountered a "
Currently
" post before, it is just a fun post at the beginning of each month that serves as a way to share what is Currently going on in your life! You can link up and share your own "
Currently
" post by visiting the wonderful
Farley
over at
Oh' Boy 4th Grade
.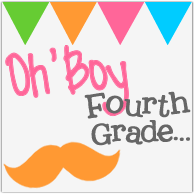 I can't believe it is already December! The last currently post I did was ALL the way back in September and it seems like everything has just flown by since then. Christmas is one of my favourite times of the year and I love getting together with friends and family that we don't see very often. From a teachers perspective, however, this time is extremely chaotic!
One awesome thing is that December brings back hockey season and I am my husband's number 1 fan! I usually drag along my mother-in-law or friends as well so it is the perfect social outing :)